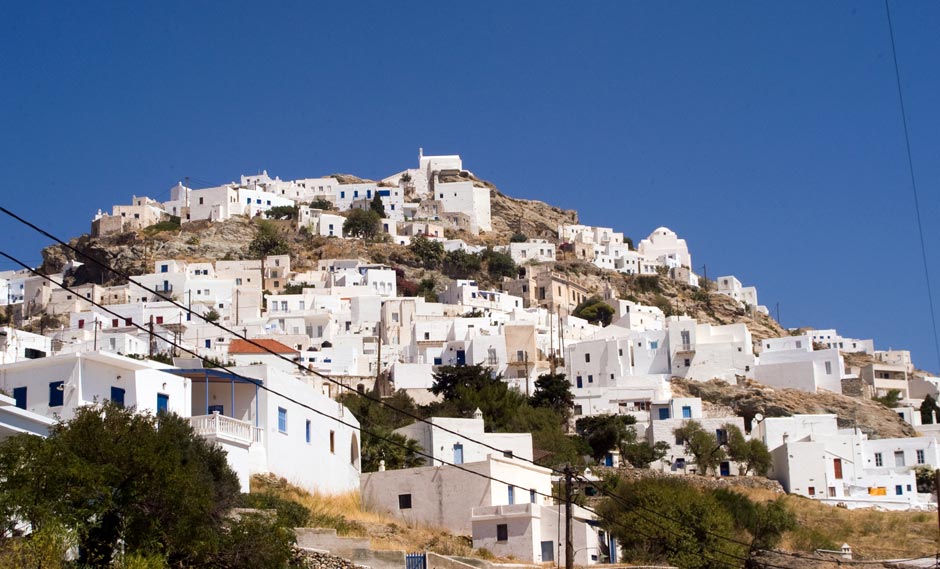 Chora (Greek: village), Serifos' main village, is built amphitheatrically on a rocky hill overlooking the island and harbor from the top. It is a very elegant village with white-washed houses, all built in the Cycladic traditional style.

Chora is divided in two neighborhoods, Upper (Pano) and Lower (Kato) Chora. Bars, tavernas, cafeterias and shops are situated at the main platia (square), right in front of the municipality, at the bus terminal and strolling through the winding narrow streets of Chora, you will discover more places.

THE MAIN TOWN
Take a walk up to the 15th century's Venetian castle; visit the small chapels and windmills, perched precariously, offering breathtaking views of the island. Stroll along Perseas, Polydictes street and get to know the island's mythology about the Cyclop and Medusa.